What is FlyerBonus Wallet Card?
FlyerBonus Wallet Card is our commitment to go greener, save the environment and move to digital. We would like to present our "FlyerBonus Wallet Card. It's our digital FlyerBonus Membership Card to give you the ease of carrying deck of membership cards.
What will members receive from FlyerBonus Wallet Card?
Identify members at Bangkok Airways Ticketing Offices, Check-In Counter, Lounges and Partner services, facilities or airlines.
Enjoy benefits at airports, partner services, facilities or airlines.
Stay updated with FlyerBonus on our program information and promotions.
Awards Points & Balance Updates
Airline Notifications
Personal Greetings/Welcome Messages
STEP1
On the Menu Bar, select "Show Your Card"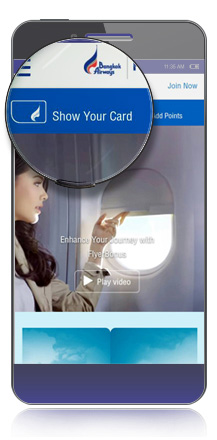 STEP2
Log-In to your FlyerBonus Membership Account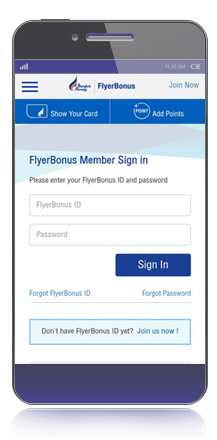 If you have forgotten your FlyerBonus ID or Password, please click on "Forgot FlyerBonus ID or Forgot Password" here
STEP3
Click "Add to wallet"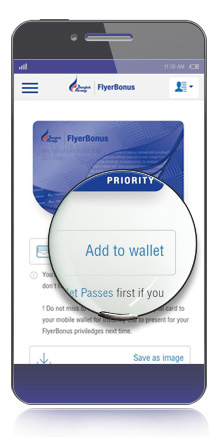 (For Android: Download "FlyerBonus Wallet Card Application")
STEP4
Read privacy policy, terms&conditions, click accept, download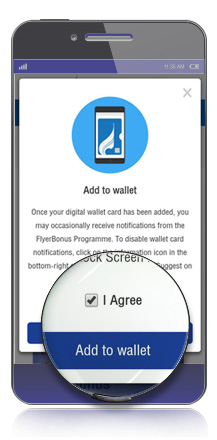 STEP5
Your Membership card will appear then click "Add" to download.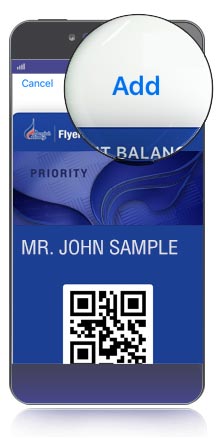 (Open the "FlyerBonus Wallet Card Application" and save FlyerBonus Membership Card Picture to your Mobile.)
Congratulations,
6. Your Membership Card will be saved in your Wallet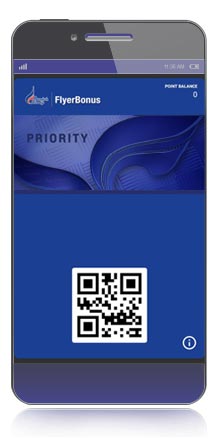 Managing your FlyerBonus Wallet Card Notifications
To disable
your FlyerBonus Wallet Card notifications, click on the information button on the bottom right corner of your FlyerBonus Digital Membership Card in your wallet application. Then go to the 'Suggest on Lock Screen' function. Slide left to turn off notification suggestions on lock screen
---
*Important Notice: For the application to fully function, the application will collect information on:
Personal Information: Member's Full Name (Upon FlyerBonus Member Application)

Membership No.:  When logging in

Membership Tiers

Award Points&Balance

Your qualifying privileges/services information

Locations

Download activity of FlyerBonus Wallet Card