FlyerBonus and Movenpick BDMS Wellness Resort Bangkok to partner on Award Redemption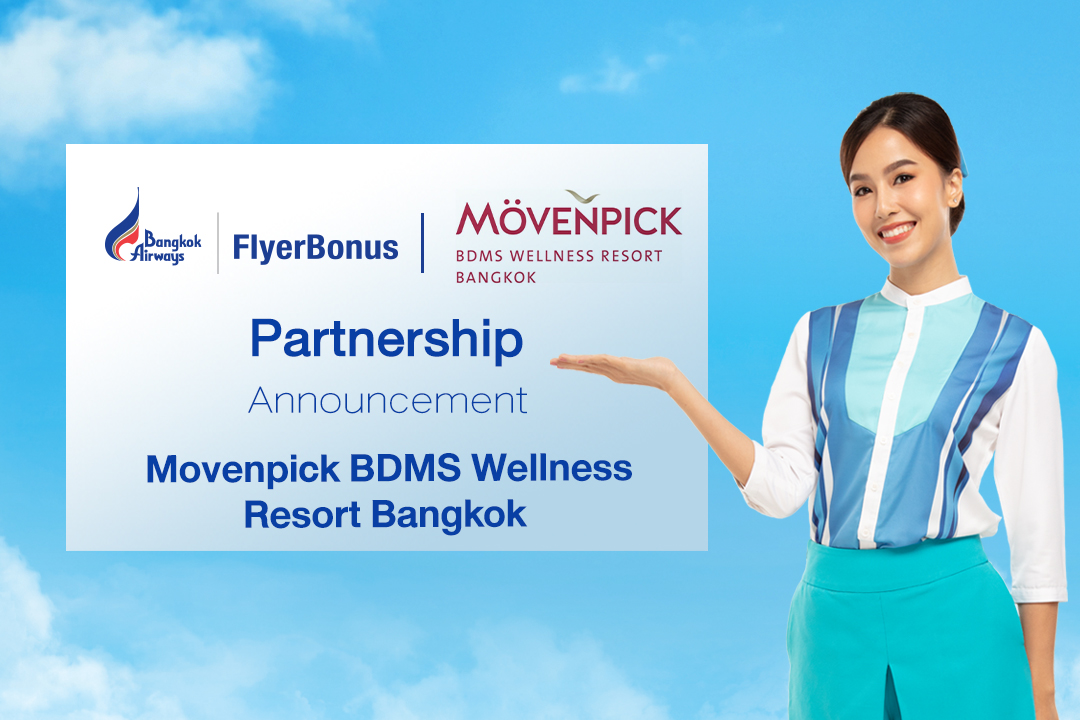 FlyerBonus, the frequent flyer program of Bangkok Airways Public Company Limited and Movenpick BDMS Wellness Resort Bangkok , are excited to announce a new partnership that will facilitate award redemption opportunities with the FlyerBonus programme, where members can now redeem their FyerBonus points for an accommodation, dinning and healthcare awards, starting from 5,000 points.

Movenpick BDMS Wellness Resort we offers a perfect harmony of comfort and recuperation for guests seeking a restful escape while still in the heart of Bangkok, One of Asia's most popular city destination.
All rooms are designed with space in mind, offering private balcony access and featuring wellness equipment such as sleep therapy speakers and yoga mats. Guests can indulge in culinary delights that are health-focused yet utterly delicious at the resort's different outlets. A welcoming outdoor pool set amidst stunning encourages guests to linger and unwind.

Visit https://flyerbonus.bangkokair.com for further information regarding the award redemption. Members can also contact the Bangkok Airways Call Center (1771 press 2) or +66(0) 2 270 6699 (press 2) between 8am and 8 pm daily.