Plan your next trip with "Getaway Deal" from Booking.com and earn your FlyerBonus Points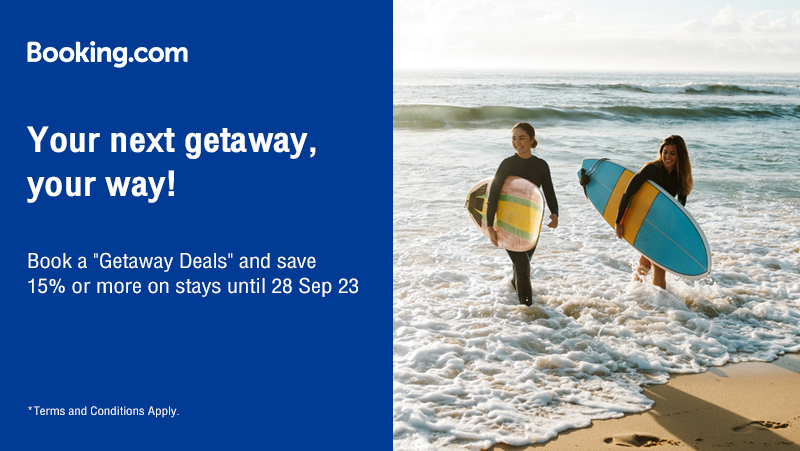 Save at least 15% with "Getaway Deals" and earn FlyerBonus Points!
To receive the offer, just follow easy steps
1. go to webpage:
https://sp.booking.com/dealspage.html?aid=1368635;campaign_id=getaway&label=getaway23

---
2. Look up for green banner "Getaway Deals" and book your room.

---
3. Enter FlyerBonus ID, Full name (English only) and Email Address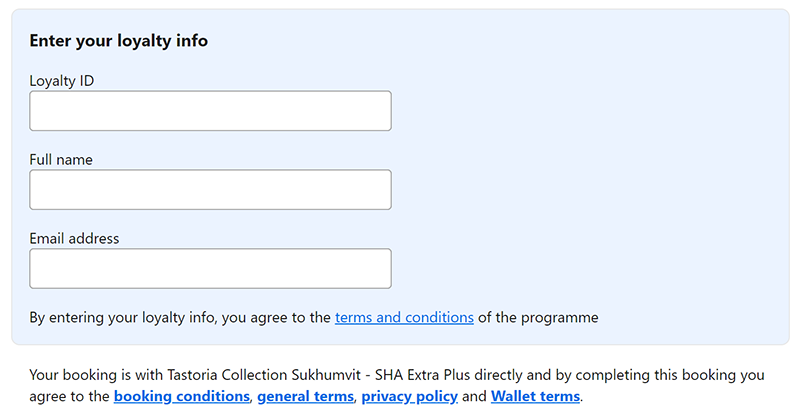 Book and Stay between Now and 28 September 2023

Terms and Conditions
Minimum 15% saving available on new accommodation bookings at participating properties indicated by the "Getaway Deal" badge on the search results and room selection pages.

Bookings must be made before 11:59 pm CET on 28 September 2023 for stays with check-in from 04 April 2023 and check-out on or before 28 September 2023.

Discount applies to the cost of the room only (excluding any additional fees or taxes).

Any changes made to your booking, you may lose your discount and be liable for the full amount.

Discount cannot be used in conjunction with any other promotion except Genius discounts.

Room rates labelled "Partner Offer" are excluded from this promotion. This offer is provided by the participating property and subject to availability.

Members must d provide their FlyerBonus Membership Number every time a booking is made. Members who are unable to add their membership number at the time of booking will not earn FlyerBonus points. Missing points cannot be claimed retroactively.