BRC Lounge Access
Bangkok Airways Blue Ribbon Club lounges at participating airports will be temporarily closed effective from 13 April 2021 until further notice.

For other assistance, please contact Call Center at 1771 and +662-270-6699 between 08.00 and 20.00 hrs.
The guidelines and service procedures for passengers, when visiting the lounges and the Courtesy Corner
Passengers must wear a protective mask/face covering upon entering the lounge and courtesy corner.
Passengers are required to have body temperatures checked before entering lounge. If any passengers are found with body temperature equal or over 37.5°C with any signs of infection include cough, runny nose and respiratory symptoms; they are not allowed inside the lounge.
No outside food or drinks allowed inside the lounges
The number of passengers inside the lounge will be limited by seating capacity and physical distancing practice.
Rearrangement of the seating area is prohibited.
To tighten the measurement as per directive from Government Authority, Buffet line will be temporarily suspended and replaced with a "SNACK BOX" with being effective from January 01st, 2021 onwards
Blue Ribbon Club Lounge : Alcohol beverages will be temporarily unavailable for the time being.
The following services will be temporarily suspended due to hygiene reasons; kids play room, shower room, restroom, massage chair, newspaper and magazines
FlyerBonus members can redeem access to Bangkok Airways Blue Ribbon Club Lounges using just 4,000 Points. Simply present your digital award voucher (E-Voucher) at the Blue Ribbon Club Lounges located at Suvarnabhumi, Chiang Mai, Koh Samui, Phuket and Phnom Penh Airports. Relax in style and comfort at our personal Blue Ribbon Club Lounge. Enjoy complimentary snacks and refreshments, as well as surf the internet.

Effective 15 January 2020, award entry to the Blue Ribbon Club Lounge for children aged between 2-12 years can be redeemed for a mere 2,000 FlyerBonus points. To redeem a lounge access award, please contact the Blue Ribbon Club Lounge staff at reception prior to entry.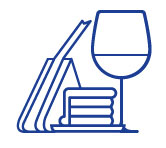 Variety of savory menu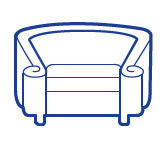 Spacious seating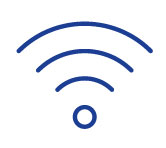 Wi-Fi and hi-speed Internet
| | |
| --- | --- |
| Airport | Location |
| Bangkok Suvarnabhumi (Domestic) | Concourse A, Level 2 (Opposite Gate No. A3) |
| Bangkok Suvarnabhumi (International) | Concourse D, Level 3 |
| Chiang Mai (Domestic) | Level 2, Departure |
| Samui (Domestic) | Between Gate No. 1 and 2 |
| Samui (International) | Next to the Immigration Gate No. 6 |
| Phuket (Domestic) | 2rd floor at Domestic Passenger Terminal, Near Gate No.4 |
| Phnom Penh | Mezzanine Level, opposite to Gate No. 9 -10 |
Contact details
FlyerBonus Customer Service
Tel: 1771 (press 2) or +66 2 270 6699 (press2)
7 days a week, between 8.00 and 20.00 hrs. (GMT+7)
Email: flyerbonus@bangkokair.com
Terms and Conditions
Blue Ribbon Club (BRC) Award Certificates are valid for 180 days from an issuance date. Unused and expired certificates deem void.
Passengers can use BRC Award Certificates only when travelling on Bangkok Airways' Departure flight.
The original Award Certificate and unexpired Boarding Pass of the Bangkok Airways departing flight must be presented upon arrival at the BRC Lounge.
Access to a BRC lounge with a BRC Award certificate does not guarantee entry and is subject to spacing availability and capacity allowance.
Each BRC Award Certificate is valid for one passenger only.
BRC Award Certificates are subject to a limit of one-time admittance only.
BRC Award Certificates cannot be reimbursed or exchanged into cash or any kind under any circumstances.
All of the expired BRC Award Certificates cannot be renewed, refunded, changed to any other certificates.
BRC Award Certificates cannot be returned and reinstated FlyerBonus points to members' accounts.
BRC Award Certificates cannot be sold to any individual or party, and Bangkok Airways is not responsible for that.
Bangkok Airways has no liability whatsoever for theft, loss or misuse of the redeemed BRC Award Certificate.
BRC Lounge users agree and acknowledge that BRC Lounge staff is responsible for admittance of passengers in sequence. Eligible improper behavior, including the disturbance of other BRC lounge users, will result in their ejection from the lounge.
Bangkok Airways reserves its absolute right at any time to add, alter, modify, change, or vary any of the terms and conditions stated in at any time without prior notice.
Unless otherwise stated above, other Terms and Conditions of FlyerBonus apply.
In case of any disputes, the decision of FlyerBonus is final.