How to Redeem Ancillary Service Awards?
Members can use their accrued FlyerBonus Points to redeem vouchers for any of our four Ancillary Service Awards; Blue Ribbon Club Lounge Access, Airline Ticket Discounts, Pre-Departure Class Upgrades and additional Baggage Allowance.

Ancillary Service Award Redemptions can be claimed from Ticketing Offices by presenting a valid voucher at the time of booking payment. Awards can also be claimed via our Call Center 1771 by simply informing our staff of the voucher code.

For further information on redeeming an ancillary service awards, members can browse through the 'How-To Redeem' steps listed below.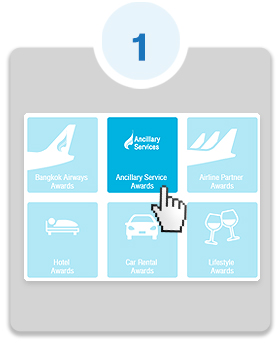 Log-in to Member's Account & Click Redeem Awards. Select, "Ancillary Service Awards"
Choose your awards type from our 4 Ancillary Service Awards
Introducing 3 News Features:"Airline Discount", "Baggage Weight Allowance" and "Pre-Departure Class Upgrade"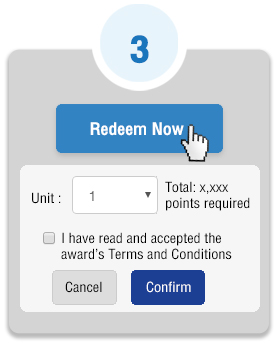 Click on "Redeem Now" to Redeem your voucher. Tick to accept the "Terms and Conditions" and then Click "Confirm"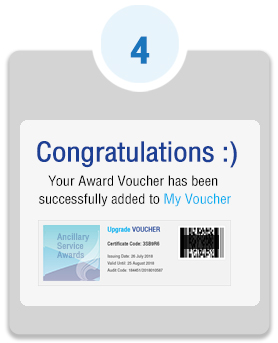 Upon successful redemption a notification to check your voucher in "My Voucher" tab or in your email will appear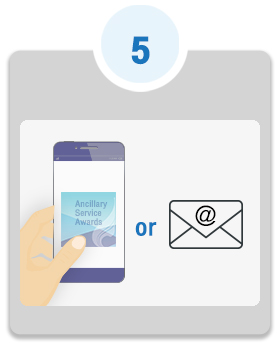 Present your voucher with certificated code at our ticketing offices or via the Call Center 1771