How to Redeem Ancillary Service Awards?
Members can use their accrued FlyerBonus Points to redeem vouchers for any of our four Ancillary Service Awards; Blue Ribbon Club Lounge Access, Airline Ticket Discounts, Pre-Departure Class Upgrades and additional Baggage Allowance.

For information on redeeming an ancillary service awards, members can browse through the 'How-To Redeem' steps listed below.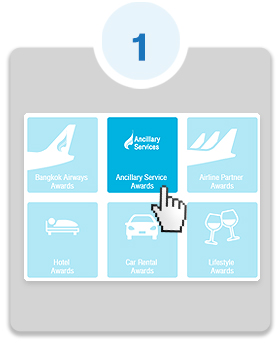 Log-in to Member's Account & Click Redeem Awards. Select, "Ancillary Service Awards"
Choose your awards type from our 4 Ancillary Service Awards
"Airline Discount", "Baggage Weight Allowance" and "Pre-Departure Class Upgrade"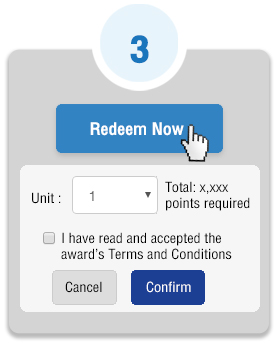 Click on "Redeem Now" to Redeem your voucher. Tick to accept the "Terms and Conditions" and then Click "Confirm"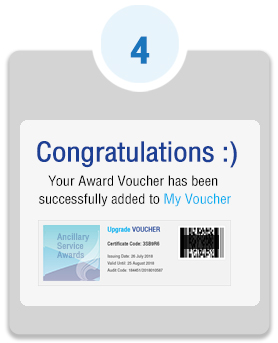 Upon successful redemption a notification to check your voucher in "My Voucher" tab or in your email will appear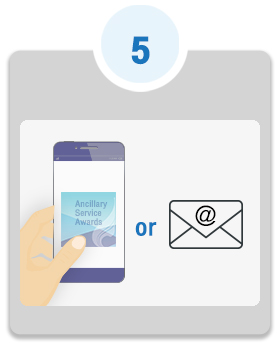 Present your voucher with certificated code at the advised channel for services*
(*Please refer below on how to claim ancillary services awards.)