FlyerBonus Premier Members in Bangkok Airways Boutique Series Chiang Rai Marathon 2018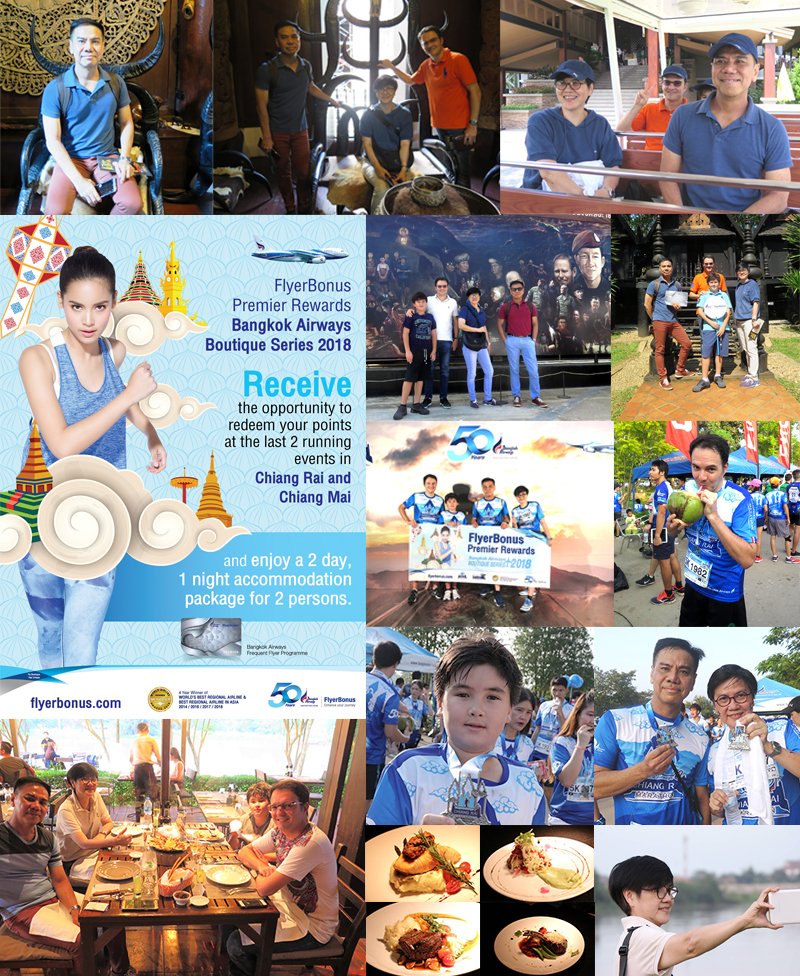 FlyerBonus, the Frequent Flyer Programme of Bangkok Airways', recently organised an exclusive trip for Premier Members and their companions to participate in the "Bangkok Airways Boutique Series Chiang Rai Marathon 2018" held between 15-16 September. As well as undertake a grueling marathon, the group also had time to visit a selection of interesting attractions and enjoy delicious dishes at one of Chiang Rai's most popular Italian restaurants.

Stops were made at the museum home 'Baan Dam' (or Black House) of renowned Thai Artist, Thawan Duchanee, 'Singha Park', a large working farm owned by Boon Rawd Brewery and 'Art Bridge Gallery' which contains a canvas painting, 'The Heroes', telling the story of the dramatic rescue of 13 team members of the Wild Boars Football Club from Tham Luang Cave recently.

One particular highlight was the Italian cuisine savoured at 'Favola', located within Le Meridien Resort Chiang Rai on the banks of the meandering Mae Kok River. A truly splendid array of food was prepared that included Pan-fried Tasmanian Salmon served with Black Truffles, a Rosemary and Parmesan Cheese-crusted Rack of Lamb and Grilled Angus Australian Beef Tenderloin with a Parmesan, Mashed Tomato and Porcini Mushroom Sauce. Suffice to say, it was throughly enjoyed by all and topped off a memory-filled visit to the far north of Thailand.