Bangkok Airways FlyerBonus Partners with S Hotels & Resorts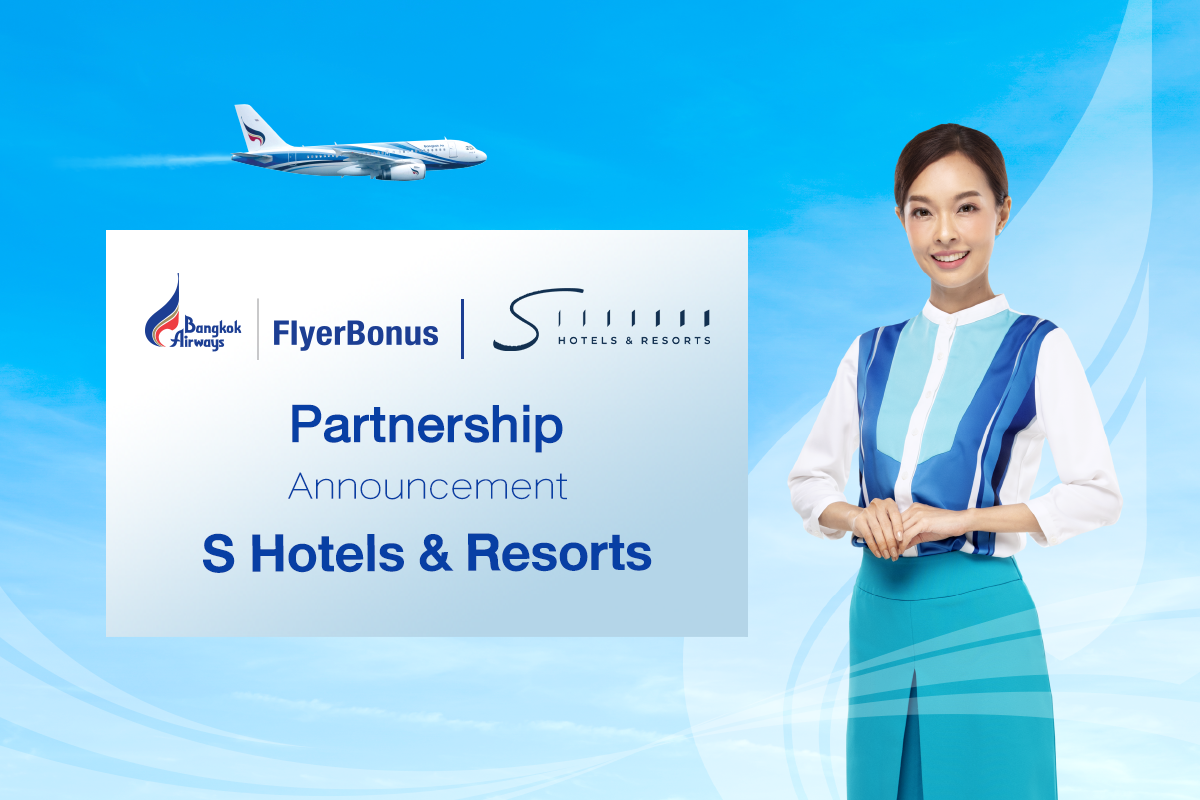 Bangkok/1 October 2022 - FlyerBonus, the frequent flyer program of Bangkok Airways Public Company Limited, is pleased to announce a new partnership with S Hotels & Resorts, exciting new brand to create a "Stay & Se(a)" travel experience for guests.
From today onwards, Bangkok Airways FlyerBonus members can earn 500 FlyerBonus points for qualifying stays or redeem a hotel award voucher for a resort holiday.
Explore S Hotels & Resorts' collections in Thailand that invite you to stay and se(a) the best of the destination at Santiburi Koh Samui, SAii Koh Samui Choengmon, SAii Phi Phi Island Village and SAii Laguna Phuket.
Visit flyerbonus.bangkokair.com for further information regarding the partnership, points accrual and award redemption. Members can also contact the Bangkok Airways Call Center (1771 press 2) between 8 a.m. and 8 p.m. daily.
About S Hotels & Resorts
S Hotels & Resorts is a fast-growing holding company that engages in the management of hotels and resorts and investments in international locations. We have a unique portfolio of properties in desirable global tourism destinations. In 2021, S Hotels & Resorts owns a total of 38 hotels with a total of 4,522 keys in top destinations such as The Republic of Maldives, The Republic of Fiji, The Republic of Mauritius, The United Kingdom, and Thailand, all of which are attracting diverse numbers of tourists worldwide. For more information, please visit shotelsresorts.com