Bangkok Airways FlyerBonus and Qantas Frequent Flyer to partner on expanded Member Benefits and Award Redemption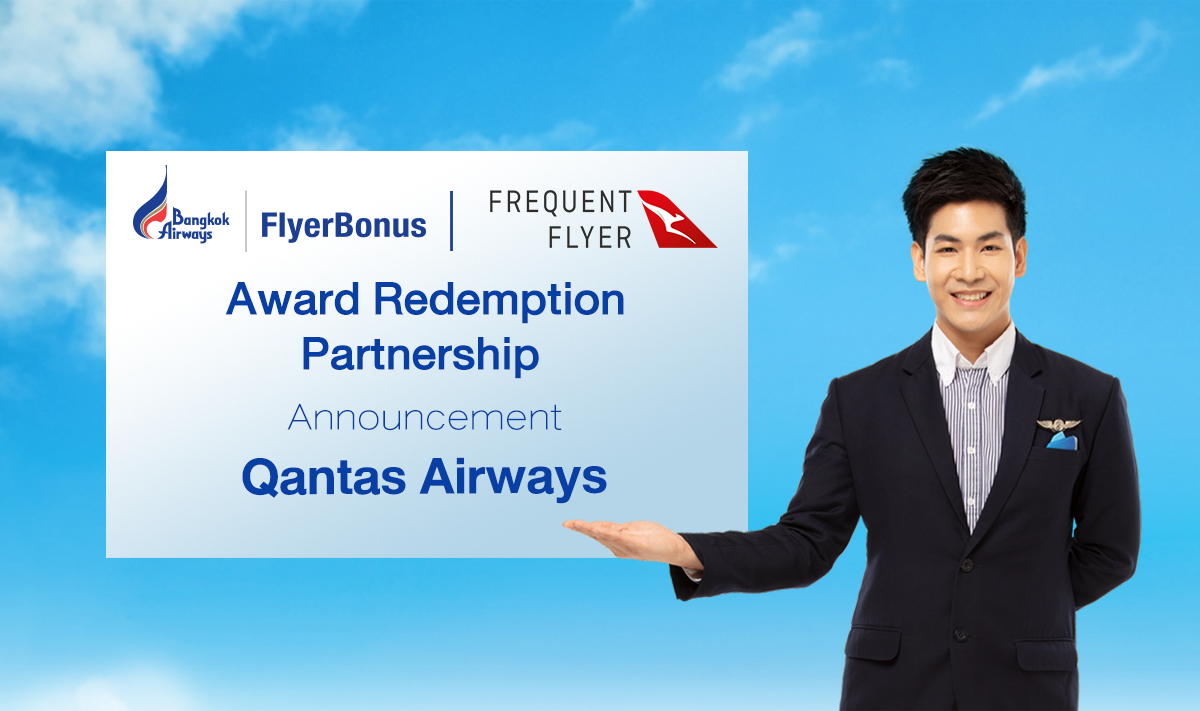 Bangkok - Bangkok Airways Public Company Limited (PG) is pleased to announce a new collaboration of its loyalty programme with Qantas Airways (QF), effective 01 November 2022 onwards. This new partnership will expand the benefits for Award Redemption in Economy Class travel that members of both Bangkok Airways FlyerBonus and Qantas Frequent Flyer can enjoy, complementing the successful codeshare partnership that the two airlines have shared since 2014.
FlyerBonus members will be able to enjoy Award Redemption on Qantas flights to a host of destinations ranging from its network within Australia to the South Pacific, Europe, Asia, North America and South America. Likewise, members of the Qantas Frequent Flyer can explore the wonders of Thailand by redeeming an award and flying with Bangkok Airways to such boutique destinations as Samui, Sukhothai, Chiang Mai, and Trat.
About Qantas Frequent Flyer
Qantas Frequent Flyer launched in 1987 and has evolved to become one of the world's most diverse airline loyalty programs, rewarding members when they fly and on the ground. There are thousands of ways to earn points, whether you're buying your groceries, shopping online, filling up with fuel, paying your electricity bill, paying on a credit card, or flying for business or pleasure. When it's time to use points, members can choose rewards from more than 350 partners across 65 categories, including flights and upgrades, accommodation, wine, holiday packages and itineraries and online shopping products. Members also enjoy a range of special benefits and privileges by achieving Status from flying or activity on the ground through Points Club.
To learn more, please visit www.qantas.com/frequentflyer.