FlyerBonus Organise a Once-in-a-lifetime Trip to the United Kingdom for Premier Members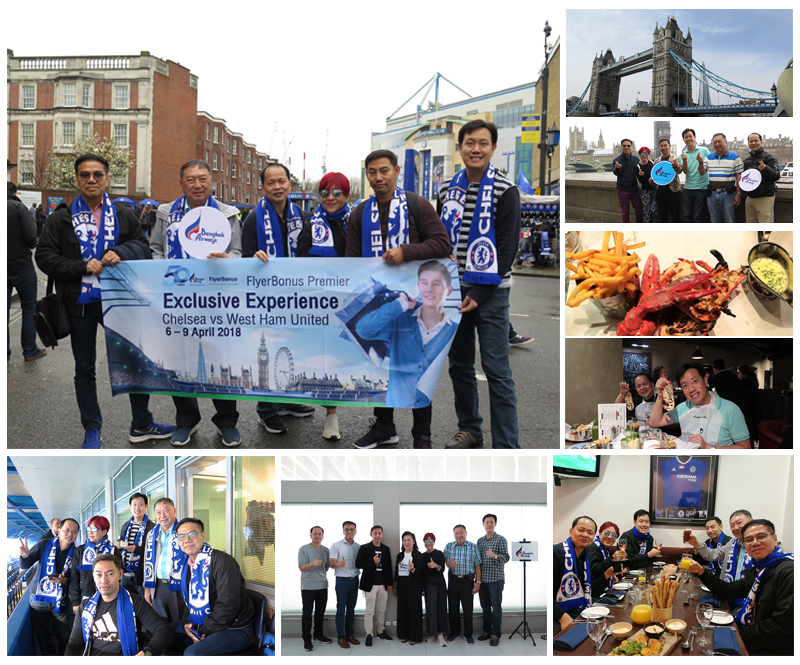 The FlyerBonus Programme organised a once-in-a-lifetime trip to the United Kingdom for a select number of Premier Members between 6th and 10th April, 2018. Aptly named the 'FlyerBonus Premier Exclusive London Experience', each Member enjoyed an all-inclusive 5 Days, 3 Nights in the capital after redeeming 100,000 points. Mrs Darunee Debavalya, Bangkok Airways Senior Director - Customer Satisfaction & Relationships, was at Suvarnabhumi Airport to personally thank each member and wish them safe travels.

Visits were made to some of London's biggest icons, satisfying a craving for London's delectable dishes, serious shopping at renowned shopping streets and off to the main attraction, a match of the day thriller between Chelsea and West Ham United, viewed from the comfort of a VIP Box at Stamford Bridge Stadium.